Stainless steel and aluminium sleeves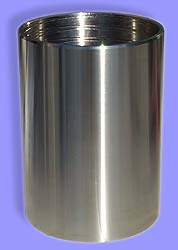 The Jefa rudder sleeves are used in two applications:
To provide a high tolerance bearing surface for carbon rudder stocks. Roller bearings can't run directly on the carbon surface of a carbon rudderstock as the surface isn't accurate and hard enough. By bonding the sleeve with epoxy around the carbon rudderstock, a very precise outer surface is created, also ideal as running surface for lip-seals.
When converting conventional plain bearings to roller bearings. As a rudderstock produced for gliding bearings doesn't have the appropriate tolerance and the surface will have been worn by the gliding bearing one has to use sleeves over the shaft to create a proper surface again. Please read more on this subject on our conversion section.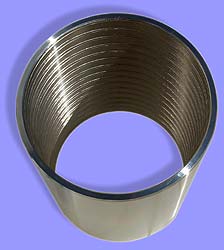 The Jefa rudder sleeves are made from tubular bar machined at the in- and outside. The inside is machined to a "gun barrel" shape for the best bonding to the rudder shaft. The outside is machined to a tolerance of +0.00 -0.05 mm. The Jefa sleeves are made to suit the specific requirement in stainless steel 316 and anodised aluminium with a wall thickness is 3 to 3.5 mm. Specific prices can be found on our pricing page. Please click on the pictures for a larger view.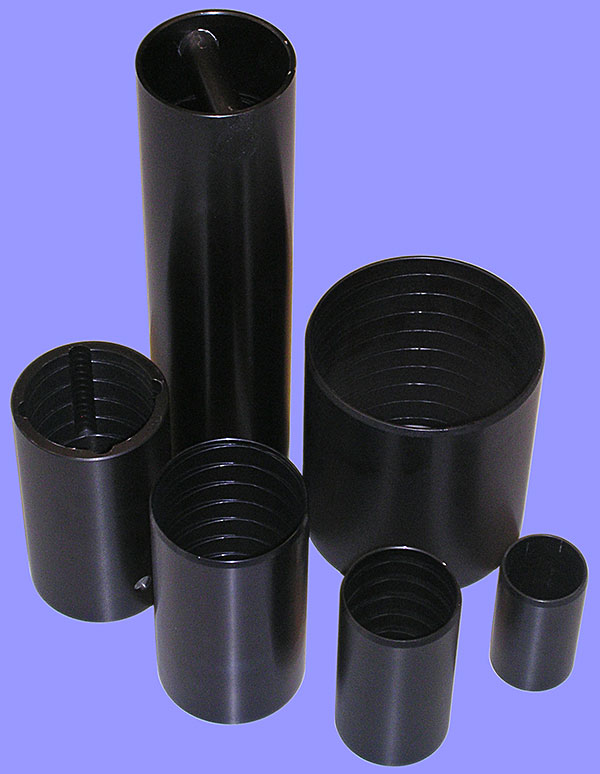 Various black anodised aluminium 6062 sleeves
---
Specification of sleeves for carbon fibre rudders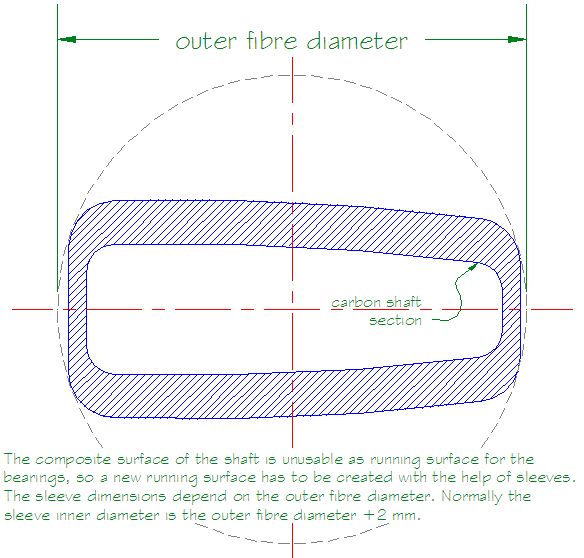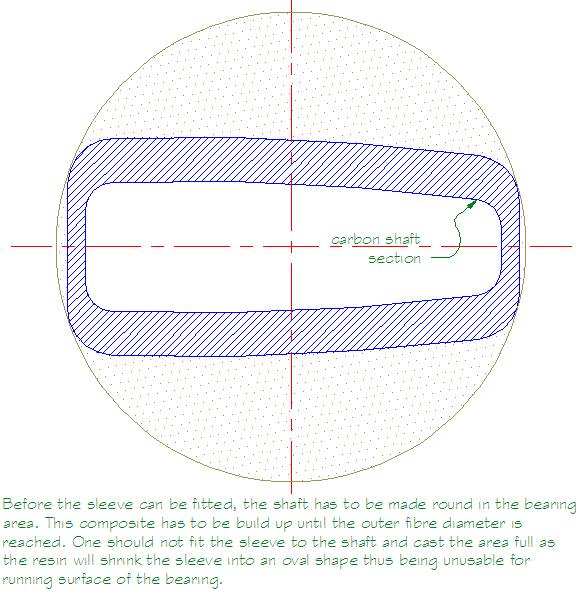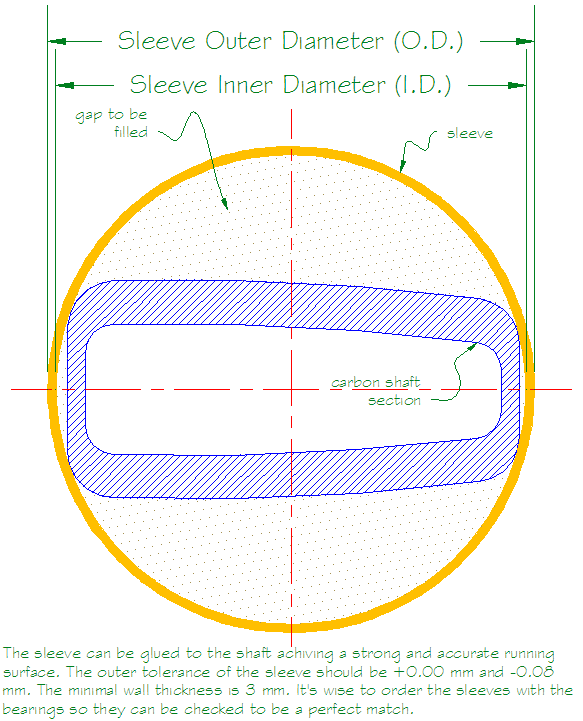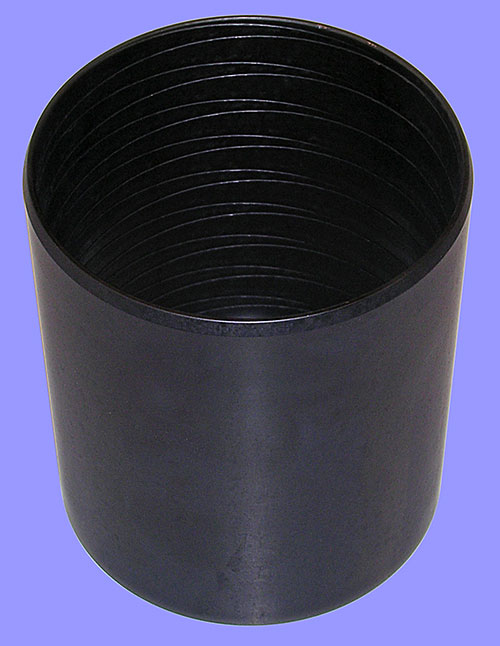 Hard anodised (20 microns) black anodised aluminium 6082 sleeve
---
Example of a carbon rudder system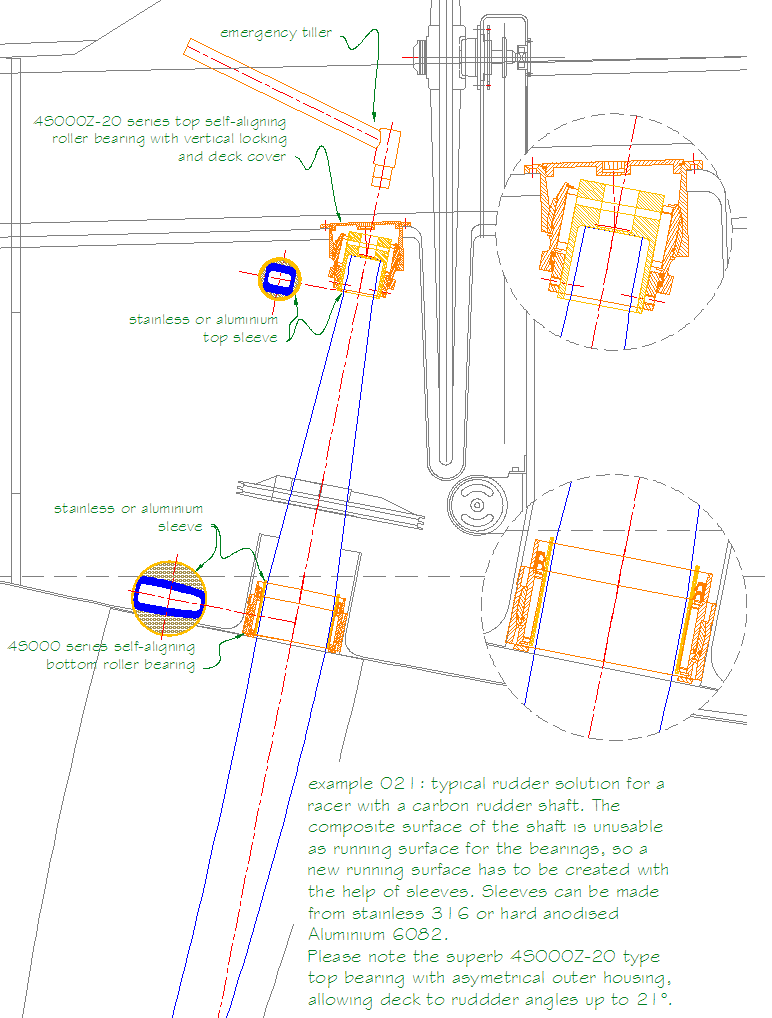 ---
Glue for sleeves
To connect stainless and aluminium sleeves to the metal rudder stock we advise to use epoxy glue like the below shown Araldite which is available at Jefa.